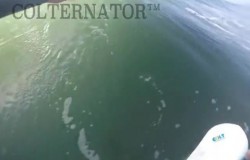 Posted on October 15, 2015 by Colter Deupree in Surfboard Designs.

Hi, hope you are well, We've been getting really great responses about our Colternator™ models! Since we attended the 2015 Boardroom Show in San Diego, CA we created a video to show at the 2015 Surf Expo in Orlando that we just returned from. Here is the video for you to get a sense of how […]

Continue Reading... No Comments.