Meet the Shaper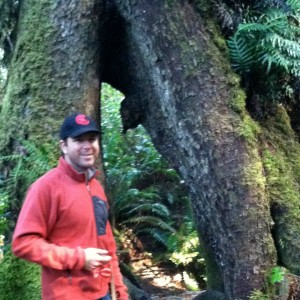 Hi, my name is Colter Deupree. I grew up on the East Coast where I originally learned how to surf. I've been surfing now for 20+ years, I'm familiar with surfing in the East Coast, Hawaii, West Coast from Baja California to Washington as well as Central America and the Caribbean.
One of the things that inspired me to start shaping surfboards was the extreme frustration of not being able to find the right boards for the wave conditions I was surfing. I tend to be a perfectionist and have applied this to shaping the right boards for the right waves.
As a shaper, I continue to be an avid surfer testing and modifying my boards until they feel right to put together as models for clients to use as a base to have their own boards shaped.
As a former professional snowboarder I have taken those skills into my surfing and shaping and I feel I have specific insight as an athlete to know that having the right equipment for the conditions you are in is extremely important to the level of enjoyment and satisfaction you'll experience.
I currently live in the Pacific Northwest with my beautiful wife Debbie and our dog Shanti.
8 things not everyone knows about me…
Like to freedive.
Am not big on eating tomatoes.
Learned how to fly helicopters.
Am a stroke survivor.
Was a forerunner (halfpipe) at the 2002 Olympic Winter Games.
Think my Colombian wife's grilled chipotle chicken is quite possibly the most delicious food in the Universe.
Am certified as an ESMT — Equine Sports Massage Therapist.
Am currently a green belt in Jiu-Jitsu.