The name behind the next revolutionary surfboard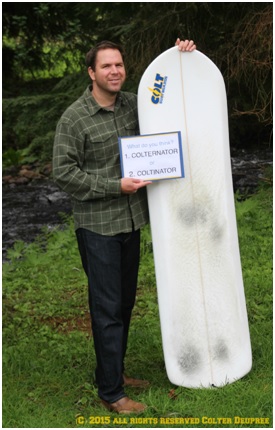 The name of my snowboard inspired surfboard came about maybe 10 years ago or more, during a pick-up game of volleyball in Maine one very fun summer afternoon.
You see, I'm what my wife refers to as a "little bit passionate about playing sports". It was 5 on 5, and my friends noticed my pretty fierce approach and my rather strong spike (hit) and attack. So, they started calling me the Colternator (Coltinator). From then on that's been my nickname.
So, When I started shaping surfboards my wife couldn't wait to name one of my boards the Colternator (Coltinator). When I shaped this board in 2014 we knew this was the perfect name for it. And that's how the name came about.
Be part of naming this awesome new surfboard
My wife and I aren't agreeing on the spelling of the name for my new board. :-) And we need your help, we need to settle this by tomorrow!
One of us says it should be Colternator.
The other one says it should be Coltinator.
What do you think it should be?
You can Vote for #1 or #2, below in the comments.
What would you like to see it be named, #1. Colternator or #2. Coltinator?
We have great news, but I can't say until we settle this :-)
Thank you in Advance!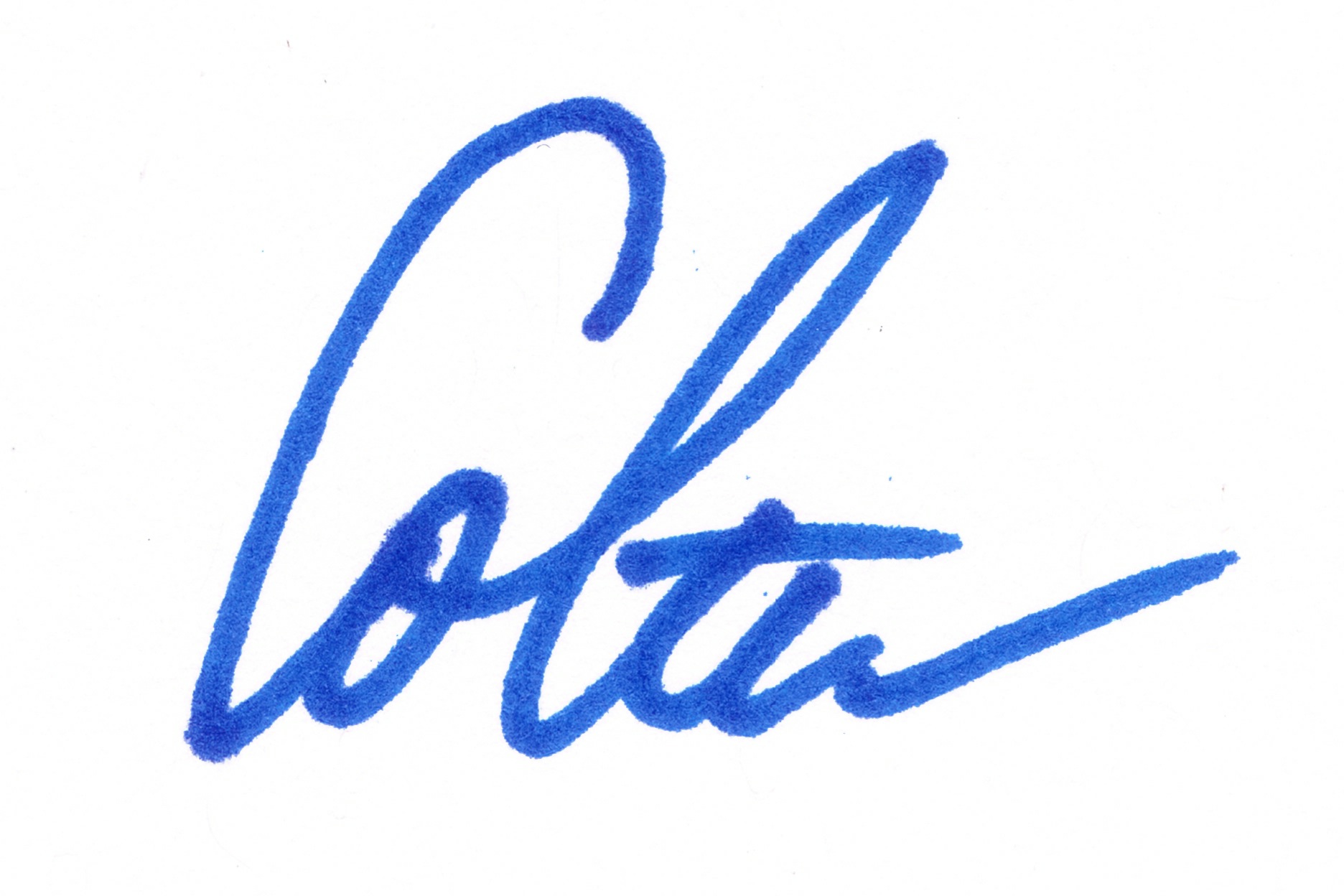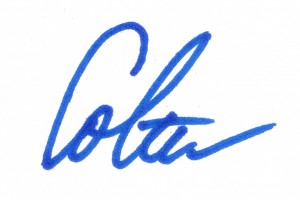 Colter Deupree
Shaping surfboards to fit the rider and the wave.
Colt Surfboards, LLC
P.S. As you can tell from the wax marks on the board, I've really been riding this board! It rides so great!
P.P.S. Want to be the first one to hear about the great news? Sign up for my newsletter (top right corner). I share with my newsletter group all of this first, before I publish on my blog.